Let's Paint that Room!
---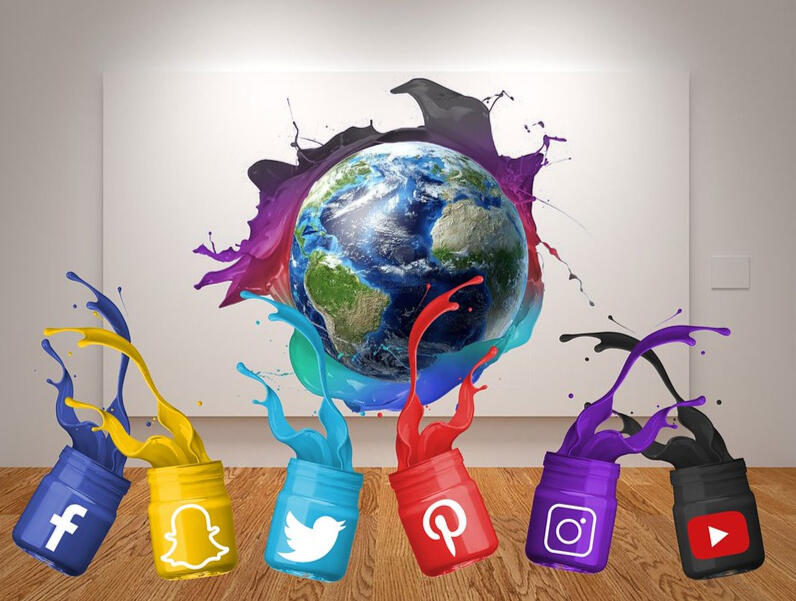 Ready, Set, Go! No wait... there is some preparation and considerations that you should first tackle before grabbing a brush and jumping in head first.We chatted with Edmonton Professional Painters and they have some insight to share. The following are all possible things to consider before you begin painting a room:Priming
The intention of Priming is to seal the wall. In doing so, the base will be ready for the paint and doing so will minimize the cost of painting. The walls will also need to be cleaned for particles and dust after they are primed, however.Estimation
Measuring the amount of paint you need is an important step. It helps you avoid unwanted issues such as having excess or not enough paint. In order to gain an accurate calculation, you will have to keep in mind the square footage of the room you want to paint. You will have to apply one coat when the wall has been primed, otherwise you will need two coats.Changes
If you realize that you do not want the colour you applied, even after testing said color, you can always change it. In some cases, the color will appear fine after painting a small section of the room, but it can get excessive when it covers all the walls. If you are unsure, it is best to change it ahead of time to avoid having to repaint the whole room.Color-phobia
Some people refuse to use brighter colors since they are unsure about how the final product will look. However, as you paint your room, do not be scared to use different colors. Keep in mind, instead, that if you have a larger room, darker colors will add depth to that space. Alternatively, lighter colors are best for smaller rooms as they can make a space appear larger.Preparation
Make sure you have the room ready to be painted before you start. All items and furniture should be removed so that they are unlikely to get in the way of your painting. It is best to use newspaper or sheets to cover furniture, doorknobs, and other items to prevent any paint getting on them.Taking the sample color you want to use, paint a small part of the surface of your choosing. After allowing it to dry, notice the color in both daylight and at night. At that point, decide if you would like that to be painted on the entire room.Brushing or rolling
Make sure you brush the corners of the room first. In doing so, any rough marks left due to the brush can be smoothed over with a roller. This technique can help you save time and it causes your painting to be perfect.Finish
The most important step to painting a room is choosing the finishing material. A high gloss paint finish, for example, is perfect if your goal is durability and they can be cleaned very easily. Unfortunately, they can also bring out the flaws of the walls. Flat paints will not do that, alternatively. The best combination is an eggshell finish in that regard.With the money and resources, you can also reach out to the best Edmonton Painters right now to get the best quality painting done should you not have the time to do everything yourself.Want to read more? Check out these great tips from pro painters!
Phases of Deck Rejuvenation
---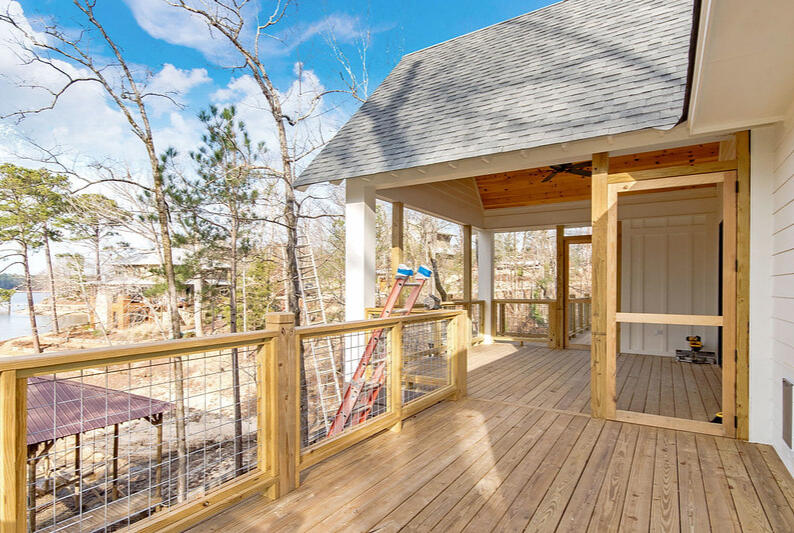 If you have an older deck and you are thinking about giving it a facelift, we have a few pointers to get you off the ground and on the right track. After having a great conversation on the topic with Deck Builders Edmonton, we want to share with you what we found out!Rejuvenating an older wooden deck is something you may want to tackle over the course of a couple of weekends. Don't rush from start to finish. You want to make sure that the wood has a chance to dry completely before applying any stain to the surface.The first stage of the project will always be the repair stage. You will want to inspect the overall condition of the wood. One way is to take your screwdriver and see if you can penetrate any wood that is at or near ground level. If so, you may need to replace those boards or posts because of rot or future deterioration. If it's only a piece or two, you can replace them. If you are finding this as the common condition, you may want to do a complete reinstallation, rather than a rejuvenation of materials that have seen better days.Check out your railings as well. Are they still sturdy? Or are they now in need of replacement. Let's face it, no one wants anyone to break through a railing accidentally. Replace and repair them now.Assess your hardware at this time. Is it lose or rusting? This is a good time to replace any missing deck screws or nails. Make sure they are still functioning and replace any that are not. Check your railings and floorboards as well for deterioration. You want to avoid any splinters that you can!Now that you have completed your repair phase, it's time to roll up your sleeves and tackle the cleaning! Yes, wooden decks should be cleaned annually. Doing this will help you maintain the condition of the deck so you get extended life from it. There are several good deck cleaner solutions on the market now. Note, however, you need to be taking the correct safety steps when dealing with any of these chemicals. Always wear safety eyewear and protect skin and clothing from chemicals. It will take a bit of elbow grease to get the solution worked into the wood. And the wood needs to remain damp so that it will penetrate. Once done, you can use a power washer to rinse the deck completely.Once the deck has completely dried and no moisture remains, we would then move into the staining or sealing phase. New decks can usually use a transparent stain because the wood is still in newer condition. If you are putting a fresh stain on older wood, you could likely get better results with a semi-transparent stain. It will help even out the color of the wood afterward. We don't ever recommend using paint on a deck. Paint will chip and peel. Stain, on the other hand, penetrates the wood, leaving no film on the surface.For the method of applying the stain, you can use brush, rollers, and spray attachments. Spraying the stain on is by far the most effective way of applying it. However, you need to try not to get it on too thick or heavy. It will dry blotchy. Spray the deck with a light coat first. Use your brush or roller to smooth out any puddles. And then let the stain be absorbed into the wood for a finished, even look. Remember that older wood may be more aged and weathered. So older wooden decks may need several coats of stain to get it sealed properly. Make sure any additional coats are applied while the stain is still damp so it will adhere.Happy Deck Restoration!!
Night Blindness and Driving
---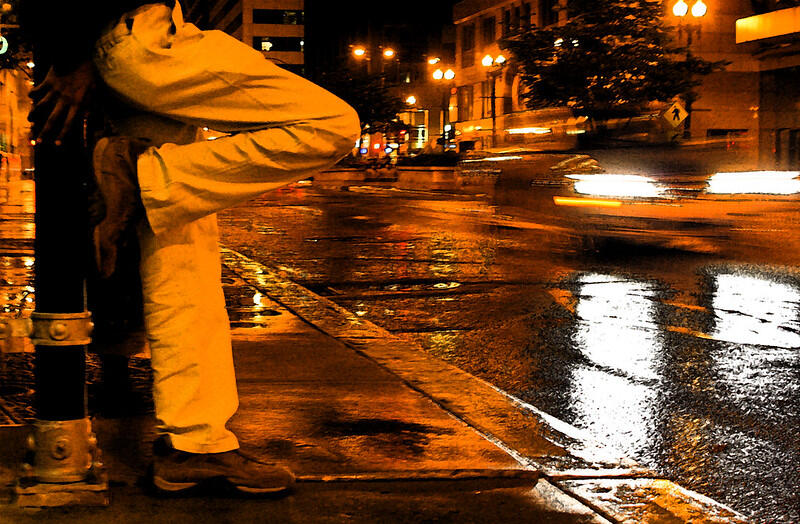 There are many drivers on the road that have difficulty driving at night. Why is this?There is actually a medical condition that relates to this. It is called nyctalopia. Or commonly referred to as night blindness. When a person's retina is damaged or not functioning correctly, this kind of blindness can become an issue. The retina allows for you to see light in dim conditions. But when it is damaged, the retina has dark pigment that causes the eye not to adjust correctly in those conditions. This is a real issue with many who drive.There has been claims made that using night vision driving glasses can make your vision better. We are speaking about the different tinted lenses that are on the market these days. You may have seen or know people who use the yellow lenses at night. Sadly, there is no evidence to support that these lenses actually improve one's vision at night.The major problem that persons with night blindness express is the issue of glare. The glare coming from other vehicle's head lights can cause issues with seeing street signs, highway markers, and even pedestrians.We spoke about this issue of night vision problems with a tow truck service provider. They were able to give us some valuable insight. There are some tips that can be done to help minimize some of this for yourself – and for other drivers on the road with you.Pay attention to your windshield. Is it clean? Streaks, dust, and dirt will cause light to blur when it hits your windshield. Often, just using your washer blades to clean your windshield isn't enough. There are glass cleaners available that will make a huge difference. You also need to clean the inside of your windshield periodically as well. Dust, streaks, grime, and fingerprints collect there as well. Using a microfiber cloth, wipe off any dirt from the inside and then, using the other side of the microfiber, spray a bit of glass cleaner on it and wipe using circular motion on the interior windshield surface.When you are driving with oncoming traffic, the headlights can be very bright and cause glare. You can even feel temporarily blinded, if they are bright enough. A really good tip is to direct your eyes elsewhere to focus. Try looking to the right slightly. Don't look directly into others headlights. Once they have passed, then you can look straight ahead again. If someone's headlights are too bright in your rear-view mirror, tilting the mirror down will take care of that annoyance for you. Most rear-view mirrors have a tab that you can tap to make that very easy to do, without distracting you from the road.You can also dim your cabin lights. This can help when you have bright light coming from your dashboard. Keep any overhead lights off, even if your passenger wants to read. They shouldn't be reading in the dark anyways!You also need to make sure your headlights are clean. Using the same glass cleaner, you can wipe them off and remove any dirt and grime. Keeping them clean will help you see better ahead of you, especially in dark, unlit areas. Winter time is a season that you should really be watching for dirt build up on them. Our roads will produce grime and slushy conditions will dim them down significantly.Make sure your headlights are aligned correctly as well. You can check their position by shining them on a wall ahead of you, to see if they are pointing off at any angle. This is really important for both you and other drivers on the road. If you notice them off, get them realigned correctly as soon as possible.And make sure you are checking in with yourself. By this we mean, check on your fatigue. Your eyes need to rest as much as the rest of your body. Never over do it. Coffee, chewing gum or energy drinks don't really cut it here. Know what your limit is and plan your driving accordingly.And please, please, drive according to the posted speed limit. Going faster than that will put you and others at risk in the dark. You can only see as far as you can in the dark, so this should be common sense. You can come up on a road hazard quickly. Which will put more than just yourself at risk. So please slow down.
Is Your Parking Lot Up to Speed?
---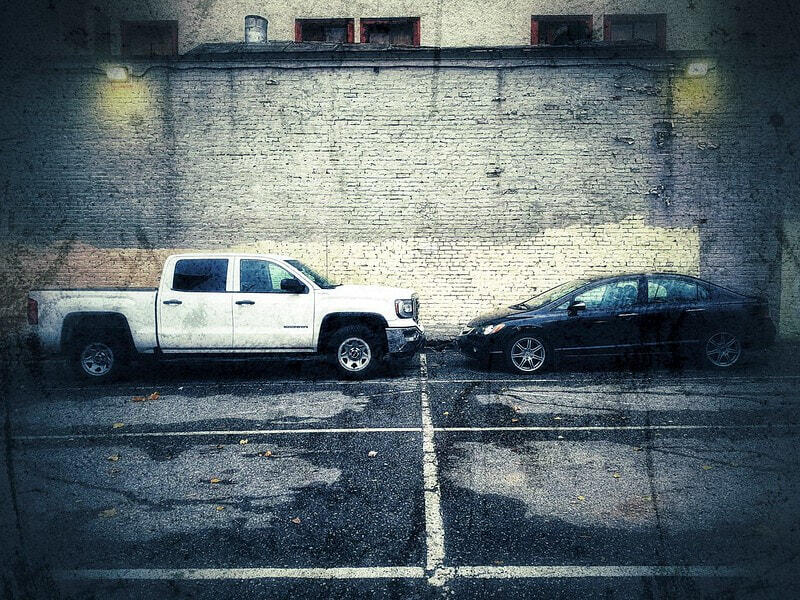 You have been in and around many parking lots and parkades over the years. These areas are the first impression that many people get when they are doing business with you or transacting at your location. When you have a client pull into a parking lot, you want to make a good first impression. Keeping up with routine maintenance, asphalt paving, and repairs on your parking space should be a major component of your building maintenance tasks.Seasonal changes will have a real impact on your lot. When the season changes from winter to spring, you are going to want to check the condition of your lot. Thaws can cause cracking and pot holes to form. Lines or markings will fade. And seasonal debris will collect during the seasons, such as leaves, dirt, sand, gravel, and litter. Your visitors don't want to have to navigate carefully or cautiously walk through your lot.Initially, do a walk around the lot, looking for signs of deterioration. Getting ahead of cracks and pot holes, by taking care of them as soon as you notice them, will save you in the long haul. It is normal for asphalt and concrete to deteriorate overtime. If you can address issues as they come up, you may avoid having to replace your entire lot.Next, you will want to remove all the seasonal dirt, garbage, litter, and debris that collects. Keeping your lot free of loose gravel and rocks will protect it from deterioration as vehicles drive over it. You also want to make sure that no one trips or twists their ankle because of loose material that makes walking unstable. Never neglect to ensure no one injures themselves when they come for a visit to your establishment. This includes them safely getting from their car to your front door. Scheduling parking lot sweeping at the change of seasons will help with your routine maintenance. Also ensure you have garbage containers in locations to encourage your visitors to use them.Once your lot has been cleaned up, you will be able to get your parking lot line painting done. Often called line striping, lot striping, or pavement markers, these provide your visitors with indicators on where they can park, what stalls may be designated for handicap use, walkways or crosswalks, and even directional guidance through the lot. When you don't keep the lines clearly marked, drivers may not adhere to the correct parking plan and you can lose space due to vehicles taking up too much room. Or you could be putting your pedestrians at risk, if the walkways or crosswalks are not clearly marked.While most businesses are very focused in on customer service and ensuring their products and services are meeting the demand of the public, they cannot miss the importance of keeping their parking lots in good shape. A rundown parking lot will give the impression that the business doesn't care about its appearance or reputation to the public. This is the last thing that any business wants. Your interaction with your clients or customers begins the moment they pull into your lot.
Taking Care of Epoxy Flooring
---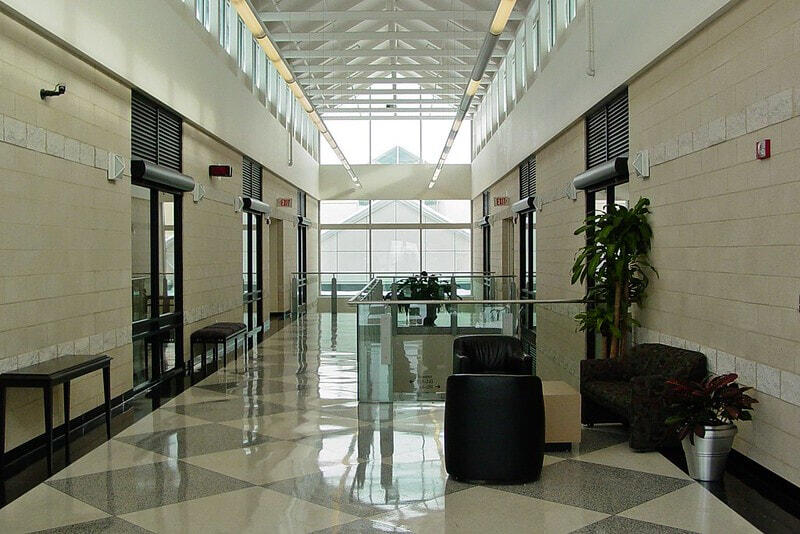 When you have made the decision to use epoxy flooring in your garage, your home, or your workplace, you have made a great choice. The ease of cleanup and maintenance is a great reason for choosing it. However, there are proper steps to be followed when cleaning and maintaining it. You should consider these as they will keep your flooring nice and clean for many years to come. Regardless of the type of coating (polyurea, polyurethane, or polyaspartic), these tips still apply.Let's talk about your garage floor epoxy. We imagine the finish results were exactly as you wanted them. Maybe even exceeded your expectations. But now you will want to maintain that same quality of flooring as long as possible. We want you to be mindful of the traffic that will occur on the day in and day out use of the space. We are talking about tires and even shoes. These track in dirt and grime onto the epoxy flooring surface. Be aware that, over time, this dirt will cause a sanding effect on the surface of the flooring, regardless of how small the particles are. It could lead to a diminished gloss on the garage epoxy or flooring.Purchasing a good quality dust mop should be on your shopping list. We commend a big enough one to accommodate the size of the area (usually 24 to 36 inch should suffice). You can grab one at any of the home improvement shops in your area. Or even order one online.The one thing that dirt and grime has going for it is – it doesn't stick to the flooring. So a weekly sweep with the dust mop should capture all of those particles and get them swept away. Just remember to clean the dust mop as well. Otherwise, you will be sweeping with particles trapped in it, which will scratch at the epoxy flooring. The simple sweeping up of the garage flooring will be the biggest piece of your ongoing maintenance.If you don't really care for the dust mop option, you can use a soft bristle push broom. They are quite effective on flooring that has an anti-slip coating on it. They usually will not scratch the epoxy surface, if used correctly. And again, make sure they are not building up contaminants on the brush. If so, clean them before using again.Sweeping isn't going to be all that effective with getting into the tight corners or tracks in the floor. You can use a vacuum to clean out any dirt and grime from those spots easily.Once you have swept up the epoxy flooring, you might be wondering what kind of cleaner is recommended. We would say warm water and a bucket should do just fine.Soap-based floor cleaners will leave a dull film on the surface. If the surface is heavily soiled, you can add 5 ounces of pure ammonia per gallon of water. Use a good hard foam mop and that should be enough to get the job done. Tackling any spills or stains as they occur is always your best option. Keep some paper towel, soft cloth, or a clean rag on hand and wipe it up right away. If it leaves a shine on the epoxy, you can give it a quick drop of Windex to get rid of that as well.Putting the sweep up of the space on a weekly schedule and the mopping on a monthly one, should help you keep your epoxy flooring shining on for a long, long time!
Pressure Washing Before Painting
---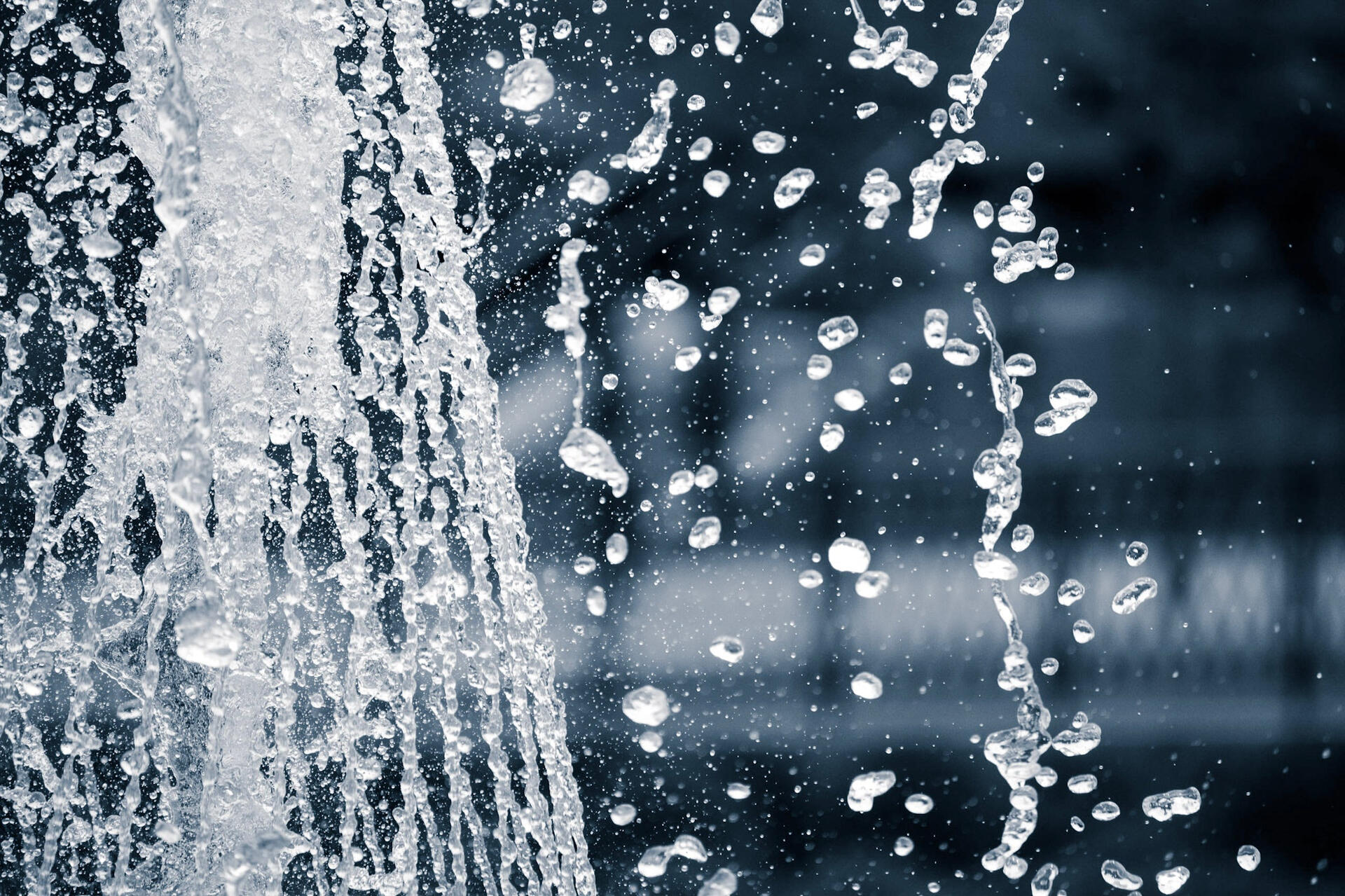 Using chemicals and scrubbing down your home to get rid of dirt and grime isn't ideal. That's why you may see people getting their homes pressure washed instead, as it does the same without the damage. However, you may be wondering: should you power wash your house before painting? Professional Power Washers in Edmonton will help answer that question."What's the difference between pressure washing and soft washing?"You will find the answer to that right in the names! Pressure washing uses water at a high pressure in order to clean, but uses less soap and chemicals that can damage the exterior of your home. On the contrary, soft washing uses water at a softer pressure but will require soap and other chemicals to clean the surface. You will want to use pressure washing for exterior work and soft washing for more delicate surfaces like wood and vinyl. You will also want to pressure wash before you paint and soft wash to preserve current paint. Pressure washers in Edmonton will know how and when to use the higher pressure method."Why is it important to pressure wash?"It comes down to finances. Painting is expensive and you will want to get it right the first time. You do not want your paint sticking to debris and grime, so pressure washing will remove those to give you a truly clean surface. You may ask: why shouldn't I paint over dirty siding? The answer is simple: you want your paint to stick and not come off because it stuck to the dirt and grime on your siding and not the siding itself. When your paint job is applied to a dirty surface, you waste money as the paint you paid for will eventually crack and peel. Luckily, all pressure washing services in Edmonton are willing to take on the task so you can be assured you have a clean surface and a lasting paint job!"What are the benefits of professional power washing?"By hiring professional pressure washers in Edmonton, you guarantee that you will be able to maintain the exterior of your home that gets damaged over time due to weather that can affect the value of your home. It also means that you will be able to increase your home's curb value, as a clean home both inside and outside makes a great first impression. In addition, using pressure washing services in Edmonton means that you can avoid repairs, as power washing removes harmful elements like mold to avoid damage to your property. Also, hiring a pressure washer is more convenient than doing so yourself and having to deal with potentially doing things wrong and damaging your home. Plus, it's environmentally friendly! Pressure washing in Edmonton will assure they are responsible and avoid using environmentally damaging chemicals and cleaners.Are you considering pressure washing your home? Reach out to a pressure washing service in Edmonton to get a quote today! They will wash your home and avoid any possible damage.Article provided by Rory JohnsonInterested in more tips? Check these other great pro window cleaning tips!
We Support The Blog Community! Check out these other Blog Sites!

How to protect yourself from Bed Bugs
---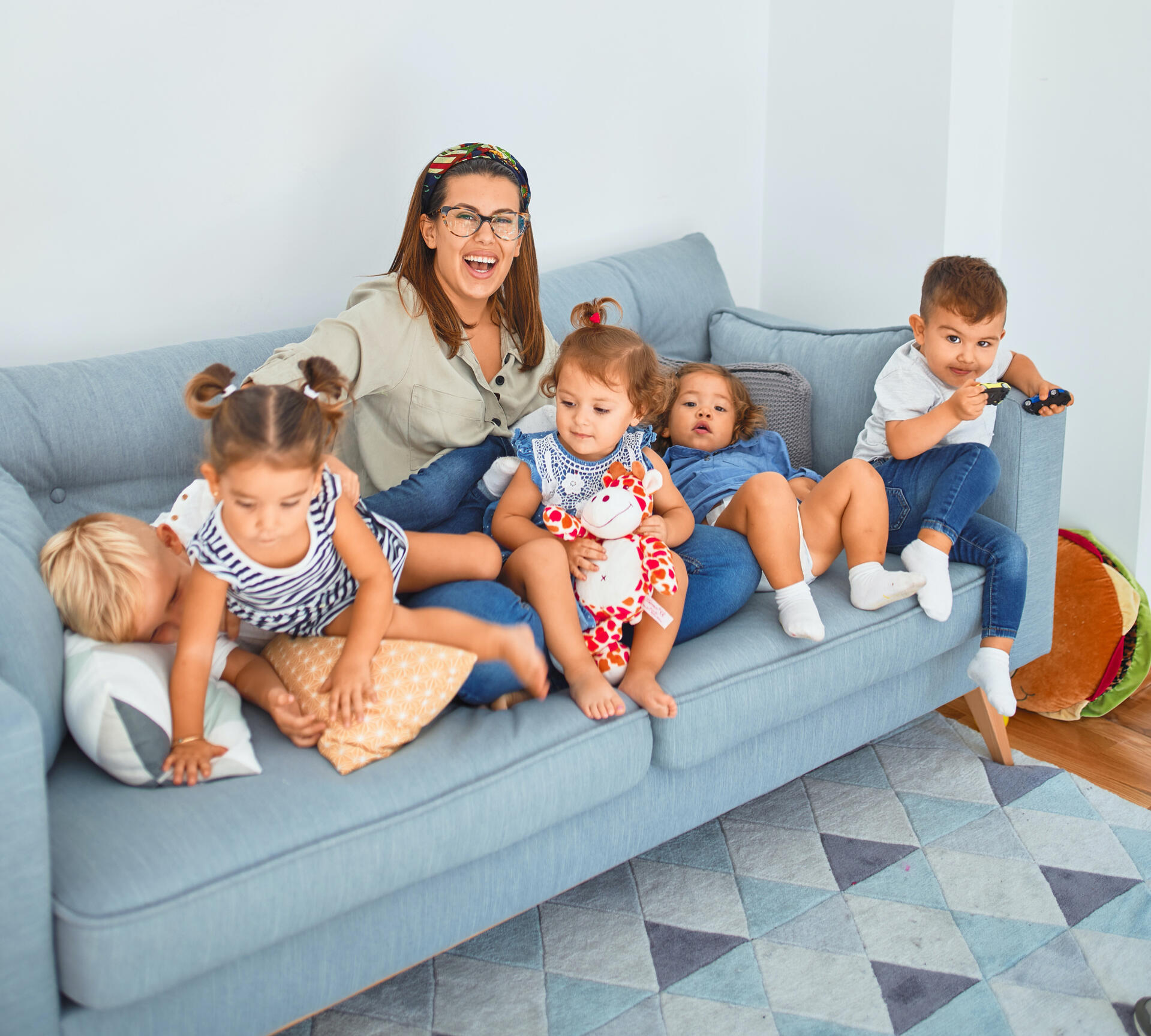 Everyone dreads the idea of bed bugs coming into their homes. And understandably so. Bed Bugs, while essentially harmless, are annoying, uncomfortable, and stressful. Once they have found their way into your home, it is a challenge to get them out. We have spoken to a bed bug exterminator to find out how we can protect our homes and prevent bed bugs from taking up residency with us.Edmonton Bed Bug Specialists have identified a couple of points that are worth sharing with our followers. These steps can help reduce the chances of bed bug infestations.
If you are one that likes to find great deals on preowned furnishings, be aware that bed bugs love to hitch a ride on these items. Always carefully examine these items to ensure that there are no signs of bed bugs on them. Bed bugs will hide in any crevasse or seams. Take a very close look around those areas before bringing in used furnishings and items.While bed bugs do not have a preference between a clean-living space and a cluttered one, the latter provides opportunities for bed bugs to hide and reproduce. And they can reproduce at an alarming rate! Keeping your living spaces free of clutter will make it easier to vacuum up any bed bugs before they are discovered.Bed Bugs can seek to find any access points to gain entry into your home. Cracks around doors and windows give them means of entry. Try to make sure you are covering up any of these openings. Plus, any weatherstripping and insulation treatments will also serve to block their access.Furniture coverings and mattress coverings can really help keep bed bugs from finding a place to hide in them. The exposed surface of the coverings is somewhat slippery and will not harbor any bed bugs. Bed bugs cannot attach themselves to these coverings and cannot gain access to the seams and crevasses they are seeking. These coverings will also prolong the life of your furnishings and mattresses. They could very well be a good investment in both prevention of bed bugs and preserving your items.What if Bed Bugs are already in your home?Again, we asked our bed bug exterminator their opinion of what you should do. They strongly feel that contacting a bed bug specialist is your first step.If you have all the signs that you are living with a bed bug infestation, seek out a professional to do an assessment. They are trained in identifying bed bugs and confirming the extent of your infestation. They have worked with a wide range of clients, both individuals and businesses. As well as organizations. You will want to know initially exactly what you are dealing with. An exterminator will visit your site, do a comprehensive examination, and then provide you with information on treatments available.Trying to deal with a bed bug infestation is probably best left with the professionals. Many individuals call the bed bug exterminator once they have exhausted all home remedies and treatments themselves. You can end up living with the situation far longer than is necessary, if you had started with a professional from the beginning of bed bug signs.If you do hire a bed bug exterminator, they will offer you guidance on preparation for the treatment they are providing you. Often this involves a check list of items to be completed prior to the treatment. Such as, removing plants and pets from the site, decluttering the site, and washing and storing fabrics that may be prone to bed bugs. The exterminator will answer all questions regarding these preparation steps prior to the date of treatment.On treatment day, you will grant access to the site for the procedure. The treatments are usually completed in one day, although you may or may not gain access again immediately. This will be dependant on the type of treatment provided.After the treatment is completed, a follow up appointment will be scheduled to ensure there is no evidence remaining of a bed bug infestation. And further monitoring may be scheduled to ensure your space remains bed bug.Our bed bug exterminator advised us that most companies will offer a guarantee on their services. You should always trust one that does offer this. It shows a commitment to their clients and confidence in their treatment process.While you may be tempted to handle a bed bug infestation yourself, more often than not, you will in the end need the expertise of a professional to eliminate them completely.Interested in learning more? Check out these informative articles on the subject of bed bugs.Article provided by Randy Lendre
What in the World is Paramedical Tattooing?
---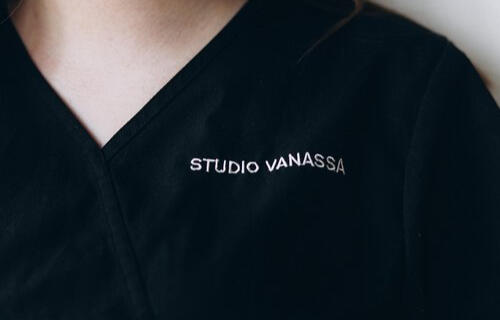 Medical tattooing has the potential to have a life-changing effect and increase self-esteem in those who require paramedical treatments. These treatments are intended to cover up and mask, helping you recover and feel beautiful and strong. Let's explore what Paramedical Cosmetology is, as well as why it is becoming so popular.WHAT IS PARAMEDICAL MICROPIGMENTATION?Paramedical Micropigmentation, also referred to as Medical Tattooing, Scar Camouflage and PMP, is a process whereby ink is inserted into the skin in order to achieve an even color. This state-of-the-art technique has the ability to boost people's confidence who need help hiding or disguising areas of their face or body.Medical tattooing can help achieve a natural looking 3D areola and nipple for any individual who have lost theirs during a lumpectomy, partial mastectomy, radical mastectomy, and or from reconstructive surgery or illness.Radiation marker cover up can assist individuals wishing to blend radiation markers from cancer treatment and make them appear like natural beauty marks that have always been there.Paramedical Tattooing can minimize the appearance of scars and also diminish the appearance of stretch marks.The procedure has increase patient and client self esteem and given them the opportunity to feel comfortable in their own skin again.What areas can be treated by Paramedical Tattooing?Paramedical Tattooing can be used to treat a wide range of issues, such as surgery scars, injuries, burns, stretch marks from acne, areolas and breast augmentation/reduction surgery scars, cleft lip marks, vitiligo spots, birthmarks resulting from hair transplants or hair loss due to alopecia or pattern baldness. It is important to note that the area being treated must not be tanned at the time of treatment in order to achieve an accurate colour match.What is the process?An inquiry form must be completed, either online or in person, before a paramedical tattooing procedure can be booked. This consultation is to determine the necessary treatments, cost and expectations. For instance, the clinic may opt to use micro needling on the scar tissue beforehand. Afterward, an appointment can be made.On the day of your appointment, you can expect the following:
• Examine and sign the documents
• Utilize an anesthetic cream if desired
• Perform a color match and begin
• Provide you with instructions for post-treatment care
• Explain every step of the procedure to you on that dayDo you need to be prepared for any pain?The clinic can provide numbing options before and during the tattooing process, but you may experience some sensitivity afterwards. It should only last a few hours to a day though.Is it permanent?Yes, they use high-quality ink and pigments so that your tattoo will last for many years. Depending on the individual, some people may need multiple sessions when working on scar tissue. They will discuss this with you during your consultation appointment.How to book a consultation:First, you will want to locate paramedical tattoo artists in your area. Always check for references or reviews. Not all persons offering tattooing services are trained in paramedical tattooing. You might want to ask that important question in the beginning of your conversation with any artists.Once you feel confident in the clinic or individual, they will walk you through the requirements of booking a consultation.Caring and Comfortable SurroundingsAny qualified, experienced tattoo artists will collaborate with you to guarantee the most favorable outcome in a private and sympathetic atmosphere. They can offer a broad range of treatments that have been beneficial for other customers who struggle with various skin and pigment issues which cannot be remedied through conventional medical treatment.Article provided by Randy Lendre